Classic Rug Collection
By Appt. Only
Brooklyn, NY 11215
United States
718.768.3338

          Since 1999, Classic Rug Collection has produced some of the finest rugs in the world. I design rugs for specific interiors, thus creating unique works of art; over 80% of my rugs are one of a kind. When clients see my work, they often say, "I've never seen rugs before that look like these."
My rugs are produced in top-quality natural fibers–pashmina, natural silk, merino wool–by manufacturers who employ only adult laborers. I supervise every order, insuring a level of personal attention to detail that is often hard to find. Thanks for your interest in my work.        
Staff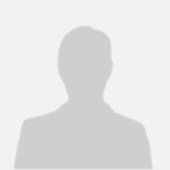 Barbara Barran
President
Barbara started her company in 1999, creating unique, high-end rugs for the A&D trade. Her collections feature her own designs, plus her interpretations of artwork by the Gee's Bend Quilters, Frank Lloyd Wright, Klimt, and Charley Harper. Use Barbara's designs or have her create a design inspired by your project. Barbara's rugs have been shown and sold at over 25 US museums, including two rugs designed exclusively for the Metropolitan Museum. She was invited to show her rugs at Venice Design 2018, an international, by invitation only show. Barbara is available for personal consultations nationally and internationally.