Gaspare Asaro - Italian Modern
251 E 60th St.
New York City, NY 10022
United States
212.759.3999
Member of the following market(s):
New York City

          Gaspare Asaro and son, Vittorio, are the team behind Gaspare Asaro-Italian Modern, an NYC based Gallery. Born out of their love for antiques and design many years ago, today they cater to the most exclusive interior decorators and discerning clients. The hallmark of their ever changing collection is lighting, furniture and art from the most distinguished Mid Century Modern Italian designers as well as their recently released contemporary collection, form A. The latter features limited edition pieces designed in house and by fellow Italian artists, all hand made in Italy. For clients with a specific vision in mind, they are happy to design and produce custom pieces.        
Staff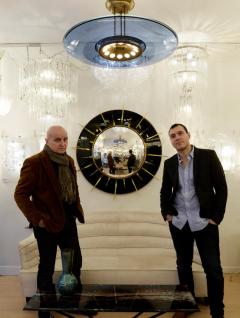 Gaspare Asaro
Founder and President